It's tempting to turn to Dr. Google when seeking medical advice, but searchers should be wary: not all information found online is accurate. When it comes to your body, it's best to seek the services of a medical expert. Here are a few mistakes you may be making.
1. Not being open with your doctor – Years ago, if your doctor said to do something, most people just did it. But we've learned that the best care comes from conversation. If you don't understand your doctor's advice, ask questions. And if he or she doesn't take time to fully explain things or answer your questions, then that's not the doctor for you. You should be able to ask questions, understand the answers and explain them to others.
2. Not charging your body's battery – Most adults know that sleep is important, yet the majority still only gets about six hours of shut-eye each night. Lack of sleep can have a profound impact on your health, including:
Decreased alertness
Slower decision-making skills
Poor performance at work
Poor diet choices, including sugar and carb cravings
Caffeine overuse, which can increase blood pressure and heart rate and affect your kidneys
Weight gain
Increased risk of developing diabetes
Climb into bed and aim for seven to eight hours of solid sleep. Your body will function much better when its energy reserves are full.
3. Sitting exercise out – Our reliance on digital devices often means we spend our time surfing the internet instead of surfing the Atlantic. You don't have to train for a marathon or set an Olympic swim pace, but you should make 150 minutes of exercise your weekly goal. You can break it up into 30 minutes a day, five days a week. And, for an added boost, get moving outside to gain the added benefits of fresh air and sunshine, which can lift your mood. Without exercise, you risk developing high cholesterol, high blood pressure, diabetes and heart issues.
4. Falling for fads – Fad diets, like the ketogenic diet or intermittent fasting, can provide quick results, but those results are rarely sustainable. The one exception may be the Mediterranean diet, which seems to promote a sensible plan. For long-lasting results, ditch a diet that's restrictive and choose moderation in the form of lean meats, chicken, fish, healthy oils and nuts, and lots of vegetables. Most people know that too much sugar is bad, but not everyone is aware that overeating carbohydrates such as pasta, bread and cereal can have equally detrimental effects on our bodies. Avoid processed, fatty and fried foods, and if you're not that active, you'll want to curb your calorie intake at about 1,600 to 1,800 calories a day. If active, you may need more than 2,000 calories for energy. Consult a doctor or nutritionist for specific guidance.
5. Delaying the dentist – Few adults look forward to visiting the dentist, but bacterial infections that can affect your heart can start with poor oral hygiene. To keep your mouth smiling, brush and floss twice a day, consider using a mouth rinse and see a dentist at least once a year, ideally twice.
6. Favoring fashion over your feet – Shoes that are old and beat up don't provide adequate support for your feet. Your feet bear the brunt of hundreds of pounds of pressure with each step. As such, you need arch support and stability to avoid developing plantar fasciitis, an inflammation of the tissue that connects the heel bone to the toes. Replace or repair worn shoes and if unable to buy new shoes, consider using cushioned insoles. Limit your use of high heels, because they can cause injury, such as contributing to plantar fasciitis, knee, hip and/or back pain.
7. Wearing clothes out of season – When the temperature drops, be sure to wear climate-appropriate clothing, including gloves, hats and coats. Exposure to the cold can weaken your immune system, which is particularly risky in bad flu seasons like the one we just experienced. Also, you risk damaging your skin, or in extreme situations, developing frost bite. The converse also is true: Wearing heavy, dark clothing in the summer can lead to overheating or heat stroke.
8. Mismanaging your medications – Patients can make several mistakes when taking medications, including:
Not taking them as directed, which can cause side effects and reduce the medication's ability to treat your condition
Stopping use of the medication too soon, which can lead to treatment failure, or cause withdrawal symptoms or a "rebound effect," in which the condition being treated develops again, sometimes stronger than before
Relying too much on over-the-counter medications, as they may not appropriately treat your condition or may cause side effects. For example, if taken too much, acetaminophen can cause liver damage, and ibuprofen can cause damage to the kidneys, liver or intestines.
Talk to your doctor if you have any concerns about the medications that you've been pre- scribed, including concerns about price. If a patient can't afford a certain medication, I help him or her look for generic options or coupons to offset the cost.
9. Trying Alternative Treatments in a Vacuum – At times, you may want to use alternative treatments to alleviate your pain or illness. Going to a naturopath or an alternative non-physician provider, for example, may help but talk to your doctor about the treatments you'd like to pursue. Without the knowledge of your health history, or proper training and background, he or she may misdiagnose your pain or problem. And while I'm not opposed to alternative treatments like cupping and acupuncture, make sure your primary care physician is informed about it so he or she can add it to your medical record, or provide sound evidence based medical advice about all of your treatment options.
10. Trading cigarettes for vaping – There's not enough data to conclude that swapping one inhaled substance for another is a safer idea. The liquid in e-cigarettes is a chemical with unknown ad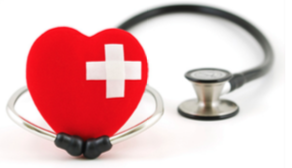 ditives  and unknown health effects.
Having an ongoing relationship with a primary care physician who you trust is the paramount path to a life of health and wellness. Annual physicals are a great opportunity to discuss your overall health and any issues that you may be experiencing. Your physician has the advantage of knowing your full medical picture and can advise you best about seeing specialists, exploring new or alternative treatments and managing your total health, safely.