Kristen Gatchalian
Kristen Gatchalian is a free-spirited and fun-loving senior at Monroe. When she's not teaching her German Shepherd tricks, Gatchalian is almost always learning a new Taylor Swift song on the guitar. She also likes watching Gilmore Girls and Game of Thrones, baking, and playing the piano.
Lately, Gatchalian has found a passion for podcasts. While she has been a long-time fan of true crime and listens to the Rotten Mango podcast, she recently started a podcast of her own called, "Kristen's Dumb Diary." Every Sunday, Gatchalian shares what her past week was like and discusses topics from innate human behavior to unavoidable heartbreak. In her debut episode, she talked about "life after high school."
She passionately spoke on her career goals along with the complexities of deciding what to do after graduating. She mentioned aspects like debt after education, community college and gap years, immediately entering the workforce, and pressures to attend college because of immigrant parents.
Towards the end of the episode, Gatchalian shared, "It's okay to be uncertain and it's okay to be nervous…it's scary…we're so young…whatever path you choose to take it will all fall into place and it may not all fall into place immediately after high school or for a few years but trust in the universe that things will end up where you want them to be…"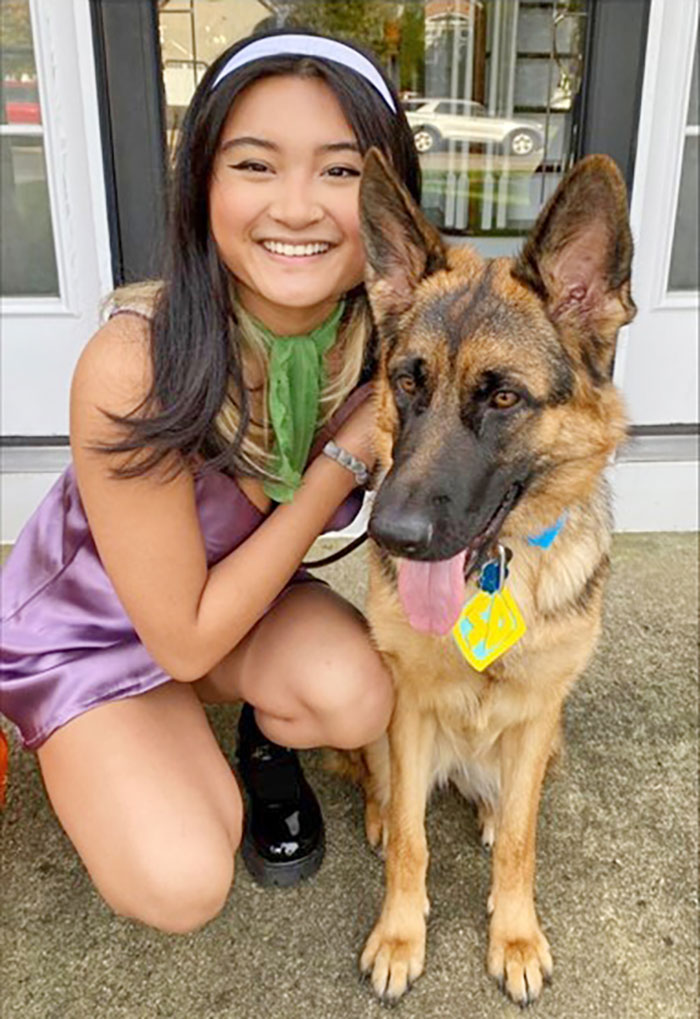 Her up and coming podcast is available on Spotify.
She's been an honor roll student for the entirety of her high school career and is currently a member of both the National Honor Society and National English Honor Society. Gatchalian was elected to be President of NEHS for the 2021-22 school year. She is also a member of the school's chapter of HOSA and DECA, too.
Outside of school, she works as a dental/office assistant at Monroe Pediatric Dentistry. Gatchalian also spends her time volunteering weekly with the Monroe Township Public Library, tutoring elementary school students in Language Arts.
In recent years, she has become interested in learning about the human brain and mental health. She's been particularly fond of assignments relating to the subject matter and classes like Psychology which she took during her sophomore year.
Growing up taking care of her little brother and her naturally giving personality, Gatchalian's heart lies in becoming a healthcare worker, specifically a doctor. She intends on attending college as a Psychology major and eventually pursuing a Pre-Med track at either the University of Tampa or University of Florida. Even though she applied to plenty of universities along the East Coast, she is nonetheless excited for the next chapter of her life, a feeling seniors know all too well.